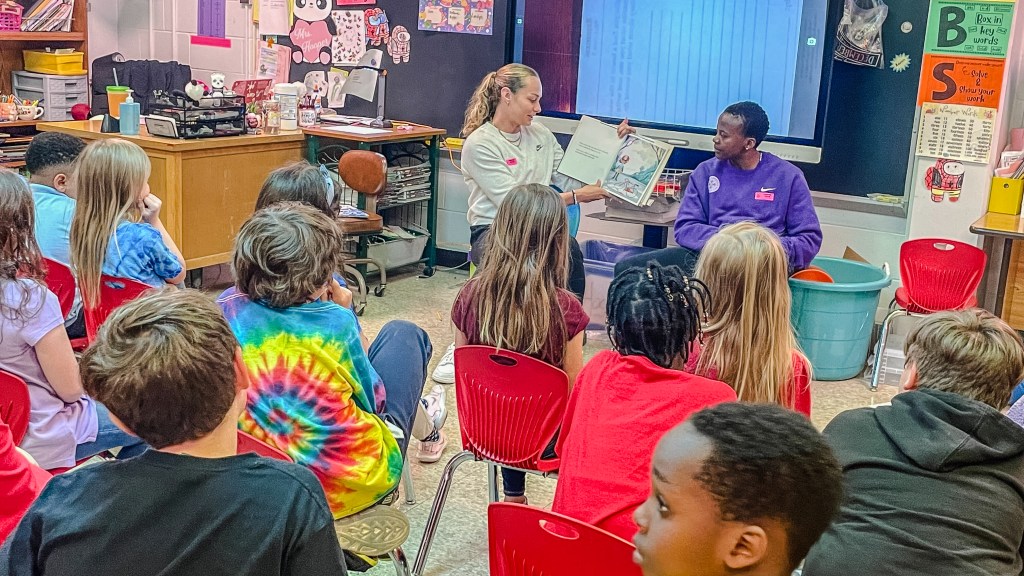 Louisville City FC & Racing Louisville FC are excited to kick off their inaugural Reading Program. The program is intended to encourage the importance of reading for elementary school students, while also giving our players an opportunity to connect with the youth of our community.
Kindergarten through 2nd grade classes and camps
Kindergarten, first and second grade teachers within the Jefferson County Public School system can apply to have Louisville City FC or Racing Louisville FC players visit for story time in their classroom.
How It Works:
Teachers will be required to apply their group into the program by completing a one-time submission form.
Within the first week of every month, teachers will be notified if their class has been randomly selected and will work with team staff to coordinate the best date for the player visit. Preferred dates will be provided by the team, and scheduling will be dependent on training and travel schedule. Visits will typically be after 1 p.m., but some exceptions may apply.
The visit will be for one hour, and teachers must provide the stories to be read. Extra time beyond story time may consist of Q&A between the players and students and photo ops. Any other activities that wish to take place within the hour visit must be submitted by the teacher and approved in advance.
A photo of the players with the class will be featured on the video board during a game at Lynn Family Stadium.
The Reading Program will run from March through August.
Teachers receive:
Scarf to display in their classroom
Sharable link to claim two free tickets in limited sections to any Racing game
Free ticket to teacher appreciation night on Sat., July 8, 2023