Season ticket processes for Racing Louisville FC's 2023 season are underway as of Aug. 1, with current season ticket members able to renew and the club accepting new deposits toward next year's campaign.
Season tickets start at $14 apiece for 14 games — good for a chairback seat at Lynn Family Stadium or spot in the supporter zone — and come with a variety of benefits that when combined total up to 10 times the value of the ticket price.
New for 2023, the NWSL regular season and Challenge Cup will be included in the season ticket package! STMs can also trade out tickets to games they can't make for additional tickets to other matches.
Current season ticket members: Check your email on file with renewal information, or consult our Member HQ for more information.
New season ticket members: Contact us at tickets@loucity.com or call (502) LOU-CITY, Option 2, during regular business hours to place a deposit.
Why become a season ticket member? In addition to pricing that equates to significant savings over individual game tickets, all STMs receive an exclusive complimentary scarf and discount on team gear, plus first access to parking and the opportunity to get tickets to playoff and exhibition matches.
The club continues to build out more STM-exclusive events after hosting open training days and coach/player Q&As. Additionally, we've engaged a number corporate partners to offer discounts to season ticket members. Join now to start saving on your purchases at local businesses such as Heine Brothers, El Nopal, the VyFy Wellness Club and more just by showing your STM card through the SeatGeek app!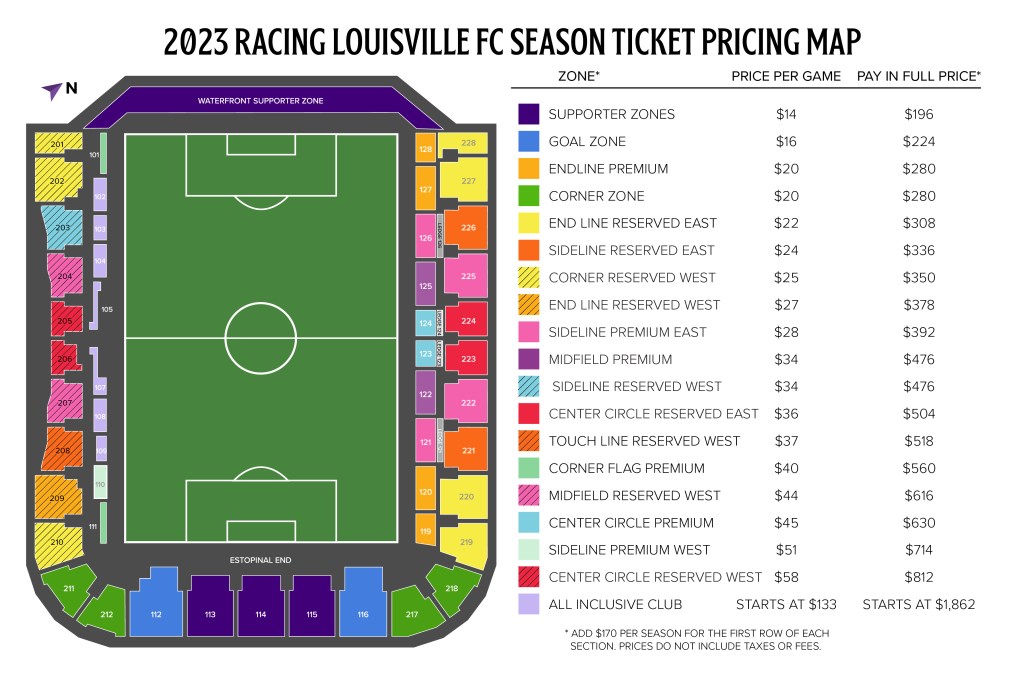 2023 SEASON MEMBERSHIP BENEFITS
• Significant savings over purchasing individual game tickets
• Exclusive Season Member scarf
• Online and in-store discount to our Team Store
• Access to exclusive Season Member events
• First access to discounted season-long parking
• Season Member Identification
• Exclusive savings from club partners such as Heine Brothers, El Nopal and Four Pegs
• Ability to resell or transfer tickets in SeatGeek
• First opportunity to purchase tickets to playoff and exhibition matches, and additional tickets to regular season matches
• Presale access to non-soccer events at Lynn Family Stadium
• Stay in the know with exclusive Season Member e-newsletter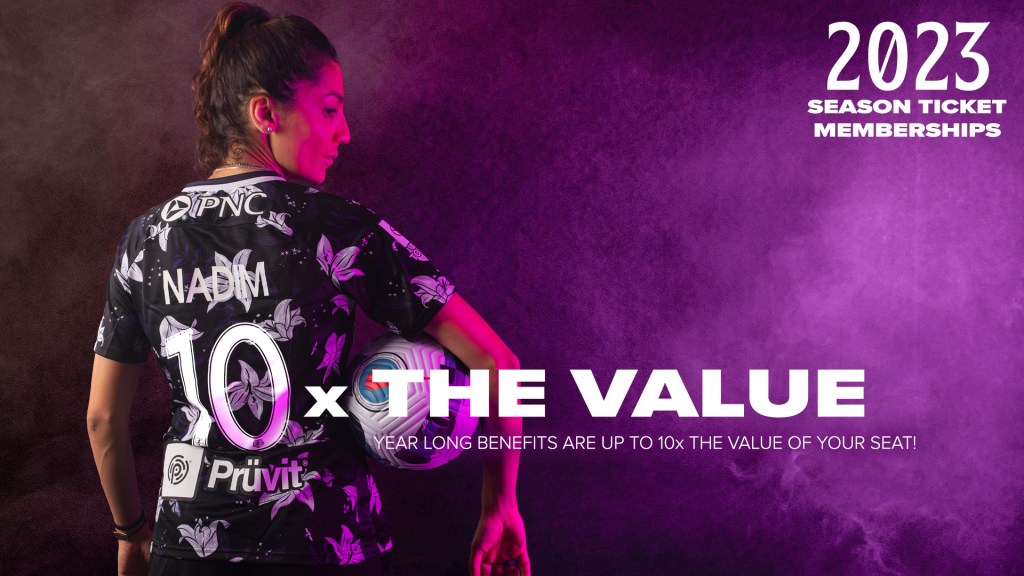 INTERESTED IN A SEASON MEMBERSHIP?
Call 502-LOU-CITY, Option 2, or email tickets@loucity.com for more details.