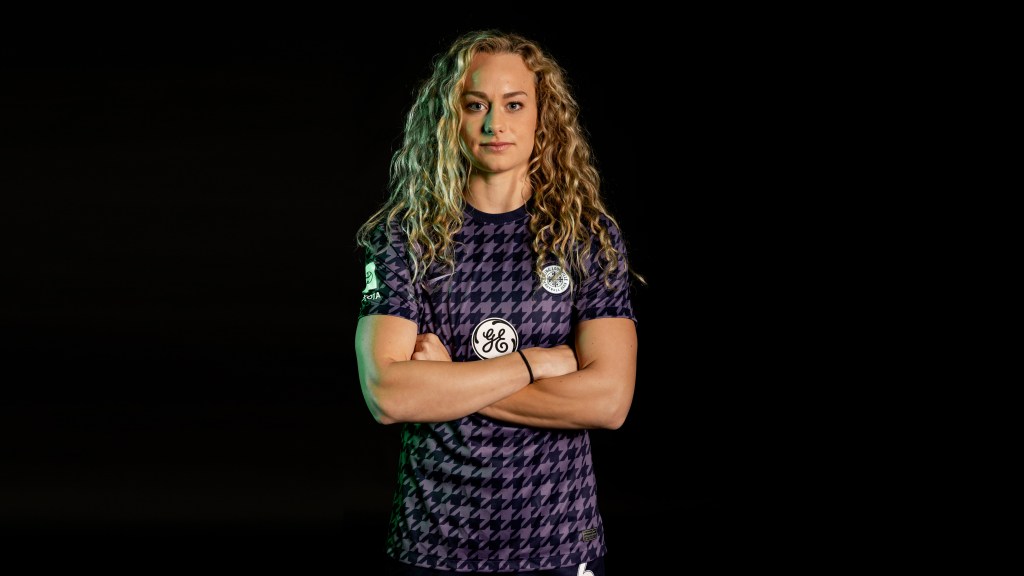 Racing Louisville coach Kim Björkegren on Friday announced Jaelin Howell as the team captain ahead of the 2023 season opener on Sunday at Houston.
The 23-year-old midfielder from Colorado is entering her second year at the club and in the National Women's Soccer League, but even as a rookie, Howell cemented herself as a key figure in the Racing locker room. She was second among rookies in the league in minutes played in 2022, only behind teammate Savannah DeMelo, and tallied two assists from her defensive midfield position.
Björkegren said he surprised Howell with the decision, similar to how he surprised an equally as young player with the captaincy when he was the head coach at Swedish club Linköpings. The player then was a 22-year-old named Magdalena Eriksson, who is now the captain at Chelsea and considered one of the best defenders in the world.
"It's the same kind of leadership," Björkegren said. "For me, it doesn't matter if you're 25 or 35 – the most important thing is that you do your best every single day for yourself but also for the club and yourself, and that's Howell."
Howell, who started every game last season, said it was "an honor and privilege" to be named captain for Racing Louisville.
"I am so grateful to Kim and the coaching staff for trusting in me," Howell said. "There are so many experienced and great leaders on this team, and I just want to be able to grow and learn from them in this process. I care deeply about this team, club and city, and I'm going to do whatever I can to make us successful."
Racing's home opener at Lynn Family Stadium is set for 3 p.m. Saturday, April 1, against the Washington Spirit.