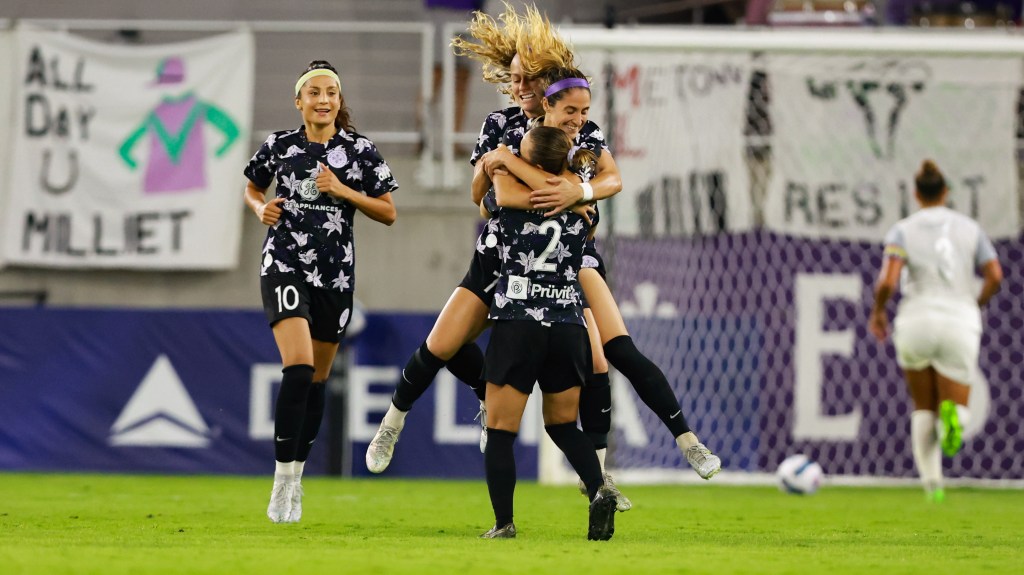 The National Women's Soccer League announced its 2023 schedule framework on Thursday, laying out key regular-season and playoff dates while unveiling a significant change to the Challenge Cup.
The league's 22-game regular season will play out over seven months, starting on Saturday, March 25, and concluding in mid-October. The slate is once again balanced for the league's 12 teams, with home-and-away games between every team in the NWSL. The six-team NWSL Playoffs start October 22, with the NWSL Championship set for November 11 at a site to be determined.
The UKG NWSL Challenge Cup will also play out over the course of the year instead of its previous status as a preseason tournament the past two years. The league's 12 teams will break into three four-team groups that play double round-robin matches between April and September. The three group winners and the top second-place team will compete in the semifinals and final on Wednesday, September 6, and Saturday, September 9, respectively.
Outside of the Challenge Cup semifinals, the NWSL will not schedule mid-week games in 2023 while also limiting the number of regular-season games during the 2023 FIFA Women's World Cup that runs from July 20-August 20.
In all, Racing Louisville FC will play 28 games – 14 of them at Lynn Family Stadium – between the two competitions. Preseason camp can start as early as January 23 but no later than February 6 ahead of the 2023 campaign.
The 2023 Racing season-ticket package includes the 14 home regular-season and Challenge Cup games with prices starting at $14 per game. Visit RacingLouFC.com/season-memberships for more information.
Racing finished ninth this past season, winning three of its final four matches. The club has six picks in the upcoming NWSL Draft, set for January 12, and recently announced its initial offseason roster moves.
The full regular-season and Challenge Cup schedule and broadcast details will be released at a later date.