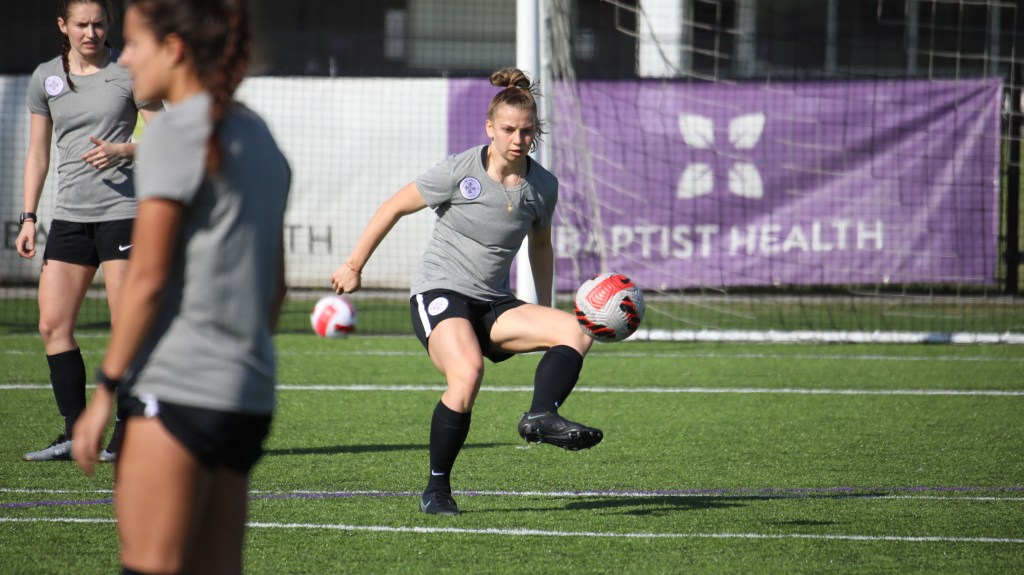 Just four days after its first training session, Racing Louisville FC's W League team traveled to the Motor City and battled Detroit City FC to a 0-0 draw in its first-ever game Thursday night at Keyworth Stadium.
Racing dominated the attack in the first half, and midfielder Ella Sanchez had the best opportunity in the 35th minute when she took a shot at the top of the box that was tipped over the bar by Detroit goalkeeper Gabrielle Schriver.
Racing continued to control the game into the second half but was unable to find the right finish. Goalkeeper Libby Stout helped Louisville earn the shutout, cleaning up a few dangerous opportunities for Detroit City.
"I'm so proud of our performance tonight," said Racing's W League coach, Kincaid Schmidt. "To get a point on the road in our first match of the season in the style that we played gives us a great platform to build on. Can't wait for our rematch at our place on Sunday!"
Racing is set to face Detroit City again at 1 p.m. at the Lynn Family Sports Vision & Training Center, 801 Edith Road. All home W League matches will be open to the public and free to attend.