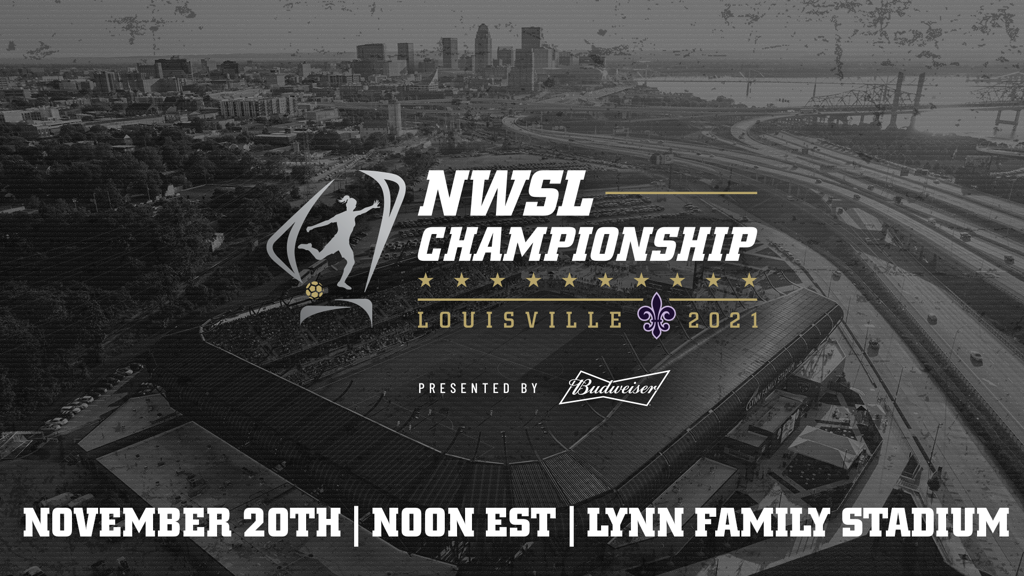 The National Women's Soccer League announced that the 2021 NWSL Championship, originally scheduled to take place at Providence Park in Portland, Oregon, has shifted to Lynn Family Stadium in Louisville, Kentucky, home of the league's Racing Louisville FC.
The 2021 NWSL Championship presented by Budweiser will kick off at 12 p.m. ET, airing live on CBS and streaming via Paramount+. It also will stream internationally outside the U.S. on the NWSL's Twitch channel.
At the request of the players — and in coordination with the Players Association, the Portland Thorns and Racing Louisville — the NWSL moved to time zone that will allow a later local start more suitable for players and attending fans.
The NWSL and Players Association recognize the impact this has on the fans who have bought tickets and made travel arrangements. Accordingly, individuals who previously purchased tickets to attend in Portland will be contacted in the coming days regarding refunds.
Championship game tickets for Lynn Family Stadium are now on sale! Visit the links below or call (502) 568-2489 during regular business hours to speak with a representative.
"We are thrilled to be hosting the 2021 NWSL Championship game at Lynn Family Stadium," said Brad Estes, president of Racing Louisville FC. "Racing Louisville FC joined the league earlier this year and already we've felt the immense love and support from our incredible fans and community. Louisville is an outstanding market for women's soccer, and we look forward to showcasing our beautiful stadium and city through this event."
Lynn Family Stadium is home to NWSL's Racing Louisville FC and the USL Championship's Louisville City FC. Opened in 2020, the soccer-specific venue has a 15,304 capacity. Featuring a bourbon barrel-inspired façade and a Bermuda grass surface, Lynn Family Stadium hosted its first full-capacity game on June 12, 2021.
Merritt Paulson, Portland Thorns FC's owner, commented: "It has been a pleasure to host two exciting championship games at Providence Park. While we are disappointed not to be sharing our city, our stadium and our hospitality this year, we fully support the NWSL's decision to move the game to Louisville. We understand how important it is to listen to our players and our fans, and we agree that the change in venue provides a better opportunity to kick off at a more reasonable time for the Championship teams."
As previously announced, the newly expanded 2021 NWSL playoffs will feature the top six teams at the end of the regular season, with the top two seeds earning a first-round bye to the semifinals.
The quarterfinals begin Sunday, Nov. 7, with games at 3 p.m. ET (CBS Sports Network) and 5:30 p.m. ET (Paramount+). The semifinals will take place the following weekend on Sunday, Nov. 14, at 3 p.m. and 5:30 p.m. — both on CBS Sports Network.