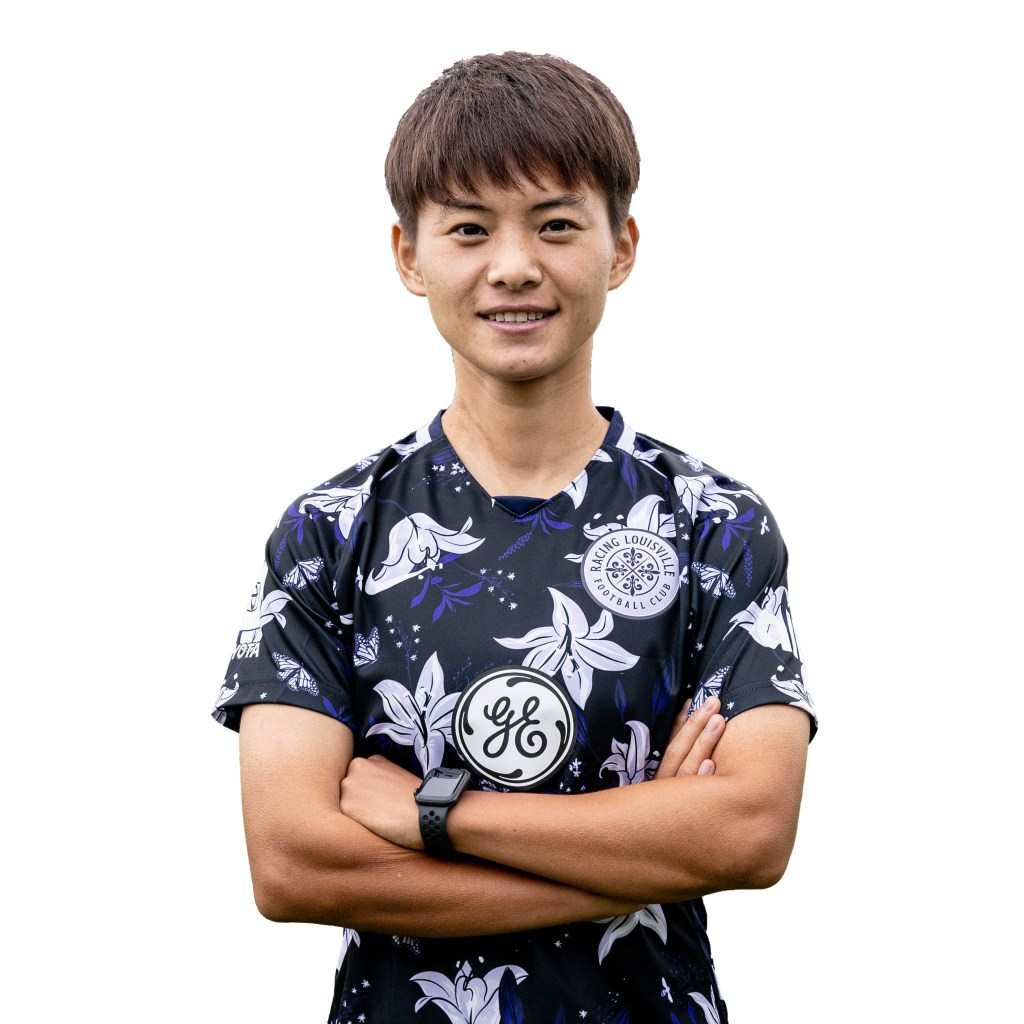 Position: Midfielder
Birthdate: Jan. 23, 1995
Hometown: Wuhan, Hubei, China
Height: 5'5″
Previous Team: Wuhan Jianghan University FC
With Racing Louisville: Joining the team in August, Wang made five appearances, including four starts. The midfielder scored in The Women's Cup semifinal against AC Milan and earned her first league point with an assist to Savannah DeMelo against the Orlando Pride.
Before Racing Louisville: Wang moved to Racing from her hometown club, Wuhan Jianghan University FC, where she won back-to-back Chinese Women's Super League titles in 2020 and 2021. The left-footed attacker also previously played for French powerhouse Paris Saint-Germain, scoring seven goals in 18 appearances across all competitions. She was teammates there with Racing star Nadia Nadim.
International: A dynamic dribbler, passer and scorer, Wang has tallied 39 goals in 117 appearances for China's national team after making her debut at 17 years old. China won the 2022 Asian Cup earlier this year as Wang tied for second in tournament scoring with five goals, trailing only Australia's Sam Kerr, who had seven. Wang started in each of China's four 2019 World Cup matches, helping her squad reach the Round of 16 in France. She was also part of the 2015 World Cup team.