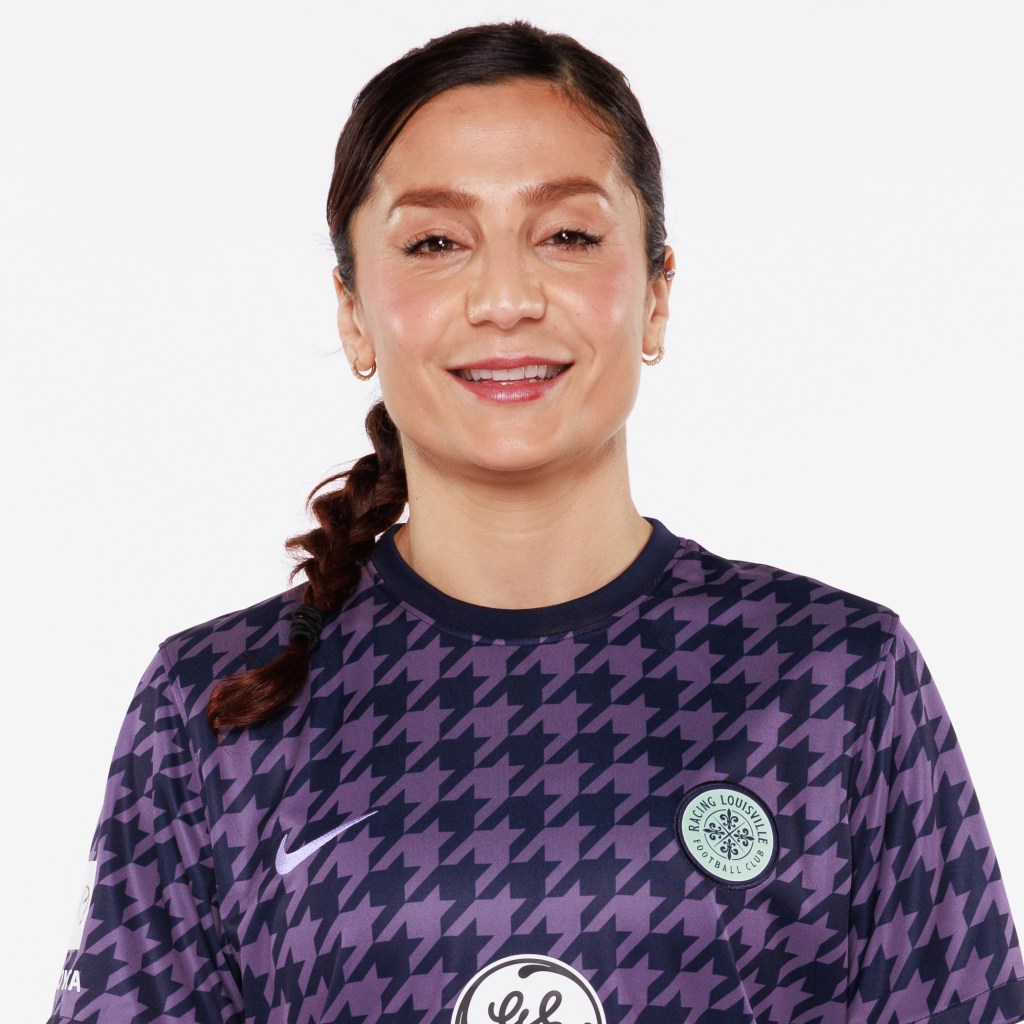 Position: Forward
Birthdate: Jan. 2, 1988
Hometown: Herat, Afghanistan
Height: 5-foot-9
Pronunciation: Nadia Nadim
Previous Team: Paris Saint-Germain (France)
2022:Returning from an ACL injury in June, Nadim netted six goals in only 11 appearances. The forward scored the club's first brace in a comeback draw against the Washington Spirit. Nadim was sidelined with another ACL injury in the club's road match against her former club, the Portland Thorns.
2021: Nadim provided a spark to Racing's attack as a massive midseason signing. After making her debut on July 25 against the Washington Spirit, she scored three goals and tallied one assist. Nadim was also recognized on the NWSL Team of the Month for August. But having made eight appearances, she went on the season-ending injury list having torn her ACL in a Sept. 10 game at the Orlando Pride. Nadim is working to be back for the 2022 season.
Before Racing Louisville FC: Known as one of the world's most prolific scorers and humanitarian athletes, Nadim arrives to Louisville after two seasons with Paris Saint-Germain, where during the 2021 campaign she numbered 10 goals and 4 assists in helping the club to its first Division 1 Féminine title. In recent years, she also starred for NWSL power Portland Thorns FC (2016-2017) and England's Manchester City (2018).
Nadim made her mark in what's considered the world's top women's soccer league, going on to score a team-leading nine goals for Portland as it won the 2016 NWSL shield.
Nadim is also an Aarhus University medical student one semester from graduation. She plans to complete her education in order to become Dr. Nadim, specializing in reconstructive surgery following a career on the pitch.
International: Nadim and her family fled Afghanistan when she was a child and eventually found asylum in Denmark. There, she discovered soccer and became a citizen, and she now represents the Danish national team. Nadim was voted Denmark's Player of the Year in 2016 and 2017. She earned her 100th international cap in June before making Denmark's 2022 European Championship roster.