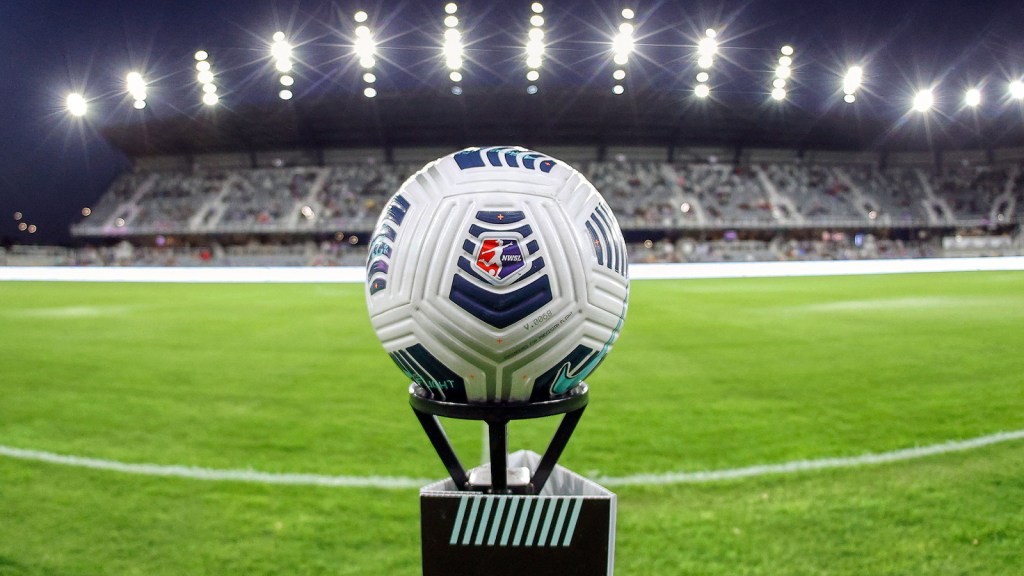 Racing Louisville FC and expansion side Bay FC agreed to a trade ahead of the upcoming NWSL Expansion Draft, the clubs announced Friday.
Racing acquired Bay FC's natural second-round pick in the 2024 NWSL Draft and protection in the 2024 NWSL Expansion Draft in exchange for the club's natural third-round pick in the 2024 NWSL Draft and $235,000 in alternative allocation money.
With the deal with Bay in place, Racing's contracted players will only be open to selection by the NWSL's other incoming expansion team, Utah Royals FC, participating in the Expansion Draft. Utah can select up to two players total from Racing – unless the teams agree to roster protection.
Louisville and the other 11 incumbent NWSL teams must announce their list of nine players protected from Expansion Draft selection by Dec. 12. Under-18 players as well as restricted and unrestricted free agents are not eligible to be picked in the Expansion Draft. If one of the drafting expansion teams selects one player from a current club, that club can then protect an additional player for the remainder of the draft.
The expansion protection is vital as Louisville uses this offseason to build on its club-record wins, points and goals scored and a trip to the UKG NWSL Challenge Cup final this year.
Though the NWSL has not yet released details around the 2024 NWSL Draft, Bay FC's second-round pick is projected to be the No. 16 overall selection in the draft order. Racing picked midfielder Kayla Fischer in the 16th spot in the 2023 NWSL Draft.
Racing's third-round pick is projected to be 34th overall.