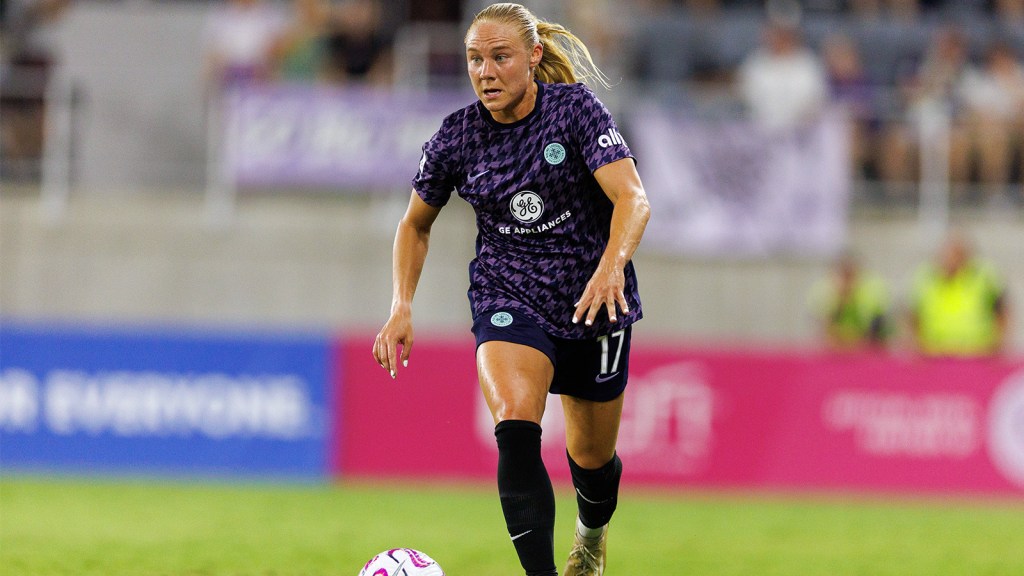 Maddie Pokorny and Racing Louisville agreed to a new contract, the club announced Friday.
An exciting 26-year-old midfielder, Pokorny signed a two-year deal through the 2025 season.
"I'm pumped to sign with Racing for the next two years and be a part of a group that's shown belief in me," Pokorny said. "I believe in this program and am looking forward to the special moments to come. This group is capable of so much, and I can't wait for the opportunity to contribute. Happy to call Louisville home until 2025!"
"We are really excited for Maddie to be in Louisville long-term," said Racing general manager Ryan Dell. "From the moment she arrived at our club, Maddie has embodied Racing's core values. She is as energetic and hard working on the field as she is off it, making her a great addition to our locker room. We look forward to her continued development."
Originally signed as a National Team Replacement Player on a temporary contract through the 2023 FIFA Women's World Cup, Pokorny earned a deal through the end of the season after four impressive appearances off the bench. The St. Louis native ultimately made 11 appearances and one start for Racing.
Pokorny's whipped-in cross for a Kirsten Davis equalizer in the 79th minute in front of a record crowd at Lynn Family Stadium stands out as the highlight of the first-year player's season. She finished with the one assist, plus 16 progressive passes, 11 progressive carries and 15 shot-creating actions.
Building a reputation as a hustle player with good speed, Pokorny played fullback, winger and attacking midfield at different points through her first year in Louisville.
In signing through 2025, Pokorny joins a core group of Racing players locked in for the next two years that also includes goalkeeper Katie Lund; defenders Lauren Milliet and Carson Pickett; midfielders Ary Borges, Savannah DeMelo and Jaelin Howell; and forward Paige Monaghan.