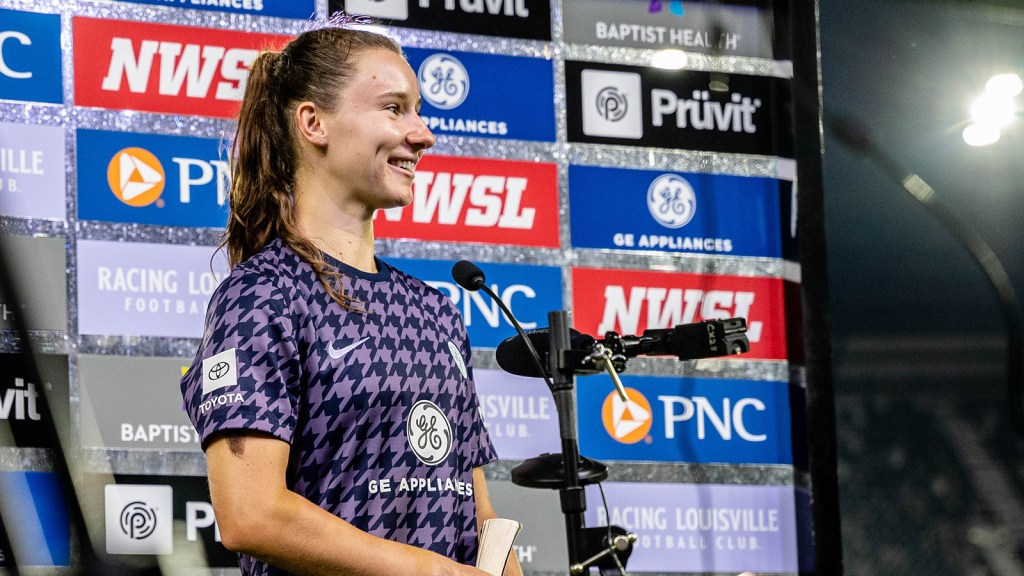 Emina Ekic will not return to Racing Louisville in 2024 after signing a free agent deal with Australian club Melbourne City, the clubs announced Thursday.

Racing waived Ekic this week, two months prior to her original contract completion date, so she could join Melbourne City for the early stages of its 2023-24 campaign in the A-League Women, pending NWSL approval. The 24-year-old was a restricted free agent in the NWSL after three years with Racing.
"We thank Emina for her contributions to our team and hometown club," Racing general manager Ryan Dell said. "She has been a great teammate and provided several memorable moments for Racing over the years. We will be rooting for her as she starts a great opportunity in Australia."
Ekic was one of Racing Louisville's original players, with the club selecting her with the fifth overall pick in the 2021 NWSL Draft. In three years with Racing, Ekic tallied three goals and one assist in 38 appearances, including eight starts.
The Louisville native will forever hold a place in Racing's record books as the first regular-season goal scorer in club history. Her goal and assist in that game helped Louisville register its first NWSL win, beating eventual league champion Washington at Lynn Family Stadium.
A product of Louisville's DuPont Manual High, Ekic starred at the University of Louisville, where she rang up 29 goals and 19 assists in four years, culminating with Atlantic Coast Conference Offensive Player of the Year honors as a senior. She finished her collegiate career fourth on U of L's all-time scoring list and tied for second in all-time assists.
In joining Melbourne City, Ekic returns to Australia after a standout performance on loan there last winter. She scored four goals in six matches before suffering a fractured ankle, ending her winter loan spell. City went on to finish third in the league and reach the Finals series semifinals.