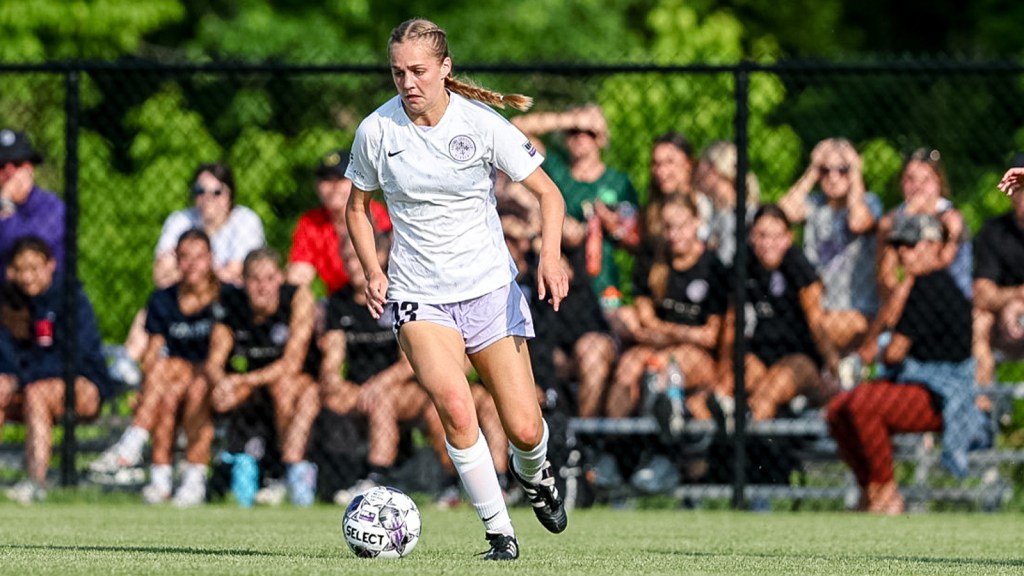 Brooke Dardano scored a goal and assisted two others Sunday in leading Racing Louisville FC's USL W League squad to a 4-0 victory over St. Charles FC.
Racing upped its record to 2-0 as a result on the nation's premier pre-professional women's soccer circuit. Combined with its National Women's Soccer League side, Louisville has won five games in the last 10 days.
The University of Louisville forward Dardano starred Sunday in a game played at St. Dominic High School in O'Fallon, Missouri. She serviced first half goals scored by Ella Sanchez (20th minute) and Jordyn Rhodes (37th minute) before hitting the back of the net herself on the other side of the half, in the 57th minute.
St. John's forward Molly Feighan tacked on the game's final goal in the 80th minute.
With a roster comprised of college standouts and Racing youth academy talents, the club is a pair of games into a 10-match W League campaign. Next up, Louisville hosts Kings Hammer FC at the 7:30 p.m. Wednesday, May 31, at the Lynn Family Sports Vision & Training Center.
Racing's home W League games are open to the public and free to attend.
Visit RacingLouFC.com/WLeague for more information on the 2023 campaign.