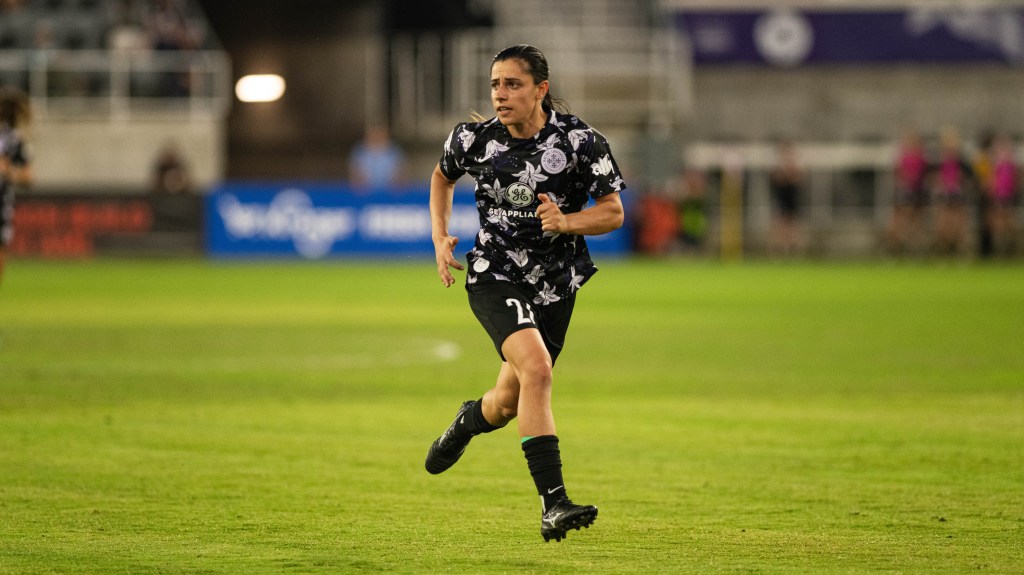 All four Racing players on loan in Australia saw 90 minutes of action this past weekend in A-League Women competition.
Here's how they did …
Alex Chidiac
Chidiac scored Melbourne Victory's lone goal in its 1-1 draw against crosstown rival Melbourne City. This marked the Australian international's third goal of the season and the sixth consecutive game with a goal or an assist for the fourth-place Victory.
Jordyn Bloomer
Bloomer earned her second consecutive win in a 2-1 Western Sydney Wanderers victory over top-of-the-league Western United FC. Wanderers moved into ninth place with the three points.
Hillary Beall
Playing twice this past week, Beall made five saves and earned her second straight shutout in Western United's 2-0 win over Sydney FC on Wednesday. On Saturday, Beall made three saves in Western United's 2-1 defeat to Western Sydney Wanderers FC that snapped a seven-game winning streak.
Jess McDonald
McDonald went the full 90 in both matches this week for Western United, recording on shot in the club's 2-0 win over Sydney FC.
The veteran forward recorded two shots in Western United's 2-1 defeat against fellow Racing teammate Jordyn Bloomer and Western Sydney Wanderers FC. Despite the loss, Western United (21 points) still sits two points clear of second at the top of the table with a game in hand over second-place Melbourne City FC (19 points).
Upcoming #LouOnLoan matches:
Wednesday, Jan. 18
Western Sydney Wanderers (Bloomer) vs. Melbourne Victory (Chidiac) – 2 a.m. ET
Friday, Jan. 20
Western United (Beall and McDonald) vs. Brisbane Roar FC – 10:20 p.m. ET
Melbourne City FC vs. Western Sydney Wanderers (Bloomer) – 11 p.m. ET
Saturday, Jan. 21
Adelaide United vs. Melbourne Victory (Chidiac) – 12 a.m. ET