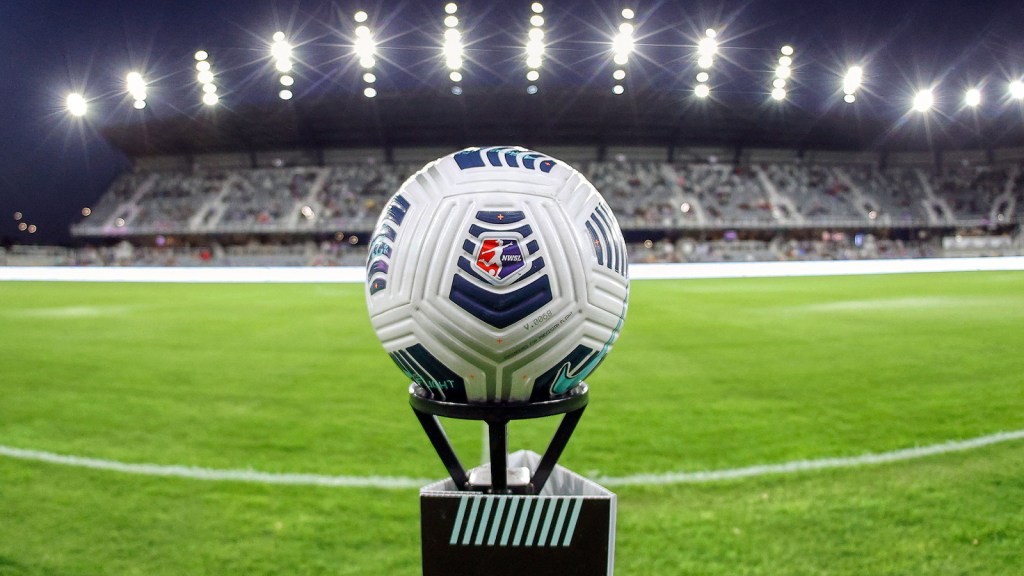 The National Women's Soccer League announced on Monday a key date as well as a new rule for the 2023 season and beyond.
The 2023 NWSL Draft presented by Ally will be held Thursday, Jan. 12, at the United Soccer Coaches Convention at the Pennsylvania Convention Center in Philadelphia. The league also introduced its new Under-18 Entry List rule, which opens the pathway for school-aged players to join NWSL clubs.
Broadcast coverage of the draft, which will be conducted in person, begins at 6 p.m. on CBS Sports Network. It will move to streaming-only at 7 p.m. on Paramount+ and CBS Sports HQ, the free CBS Sports news network, from 7-11 p.m.
Racing currently possesses the six selections in the NWSL Draft — No. 4 overall pick as well as two second-round choices, two third-round selections and a fourth-round pick.
As one of the only clubs in the NWSL with an academy system, the Under-18 Entry List rule is a significant new addition to the league's entry process. With consent of the player and their parent or legal guardian, teams can now place eligible players on the Under-18 Entry List, which will count as two roster spots and allow a player to either be placed on the list in reserve or called up to the senior team at any time.
Under the new rule, Under-18 players (or the Under-18 slots) cannot be traded or waived until the player turns 18 or the team receives consent from both the player and parent or guardian. They also must reside with a parent or legal guardian until they're 18, and they must be citizens of the United States. The Under-18 players may also not be selected in any future NWSL Expansion Draft.
Visit NWSLSoccer.com more information on the NWSL Draft and the new Under-18 Entry List.