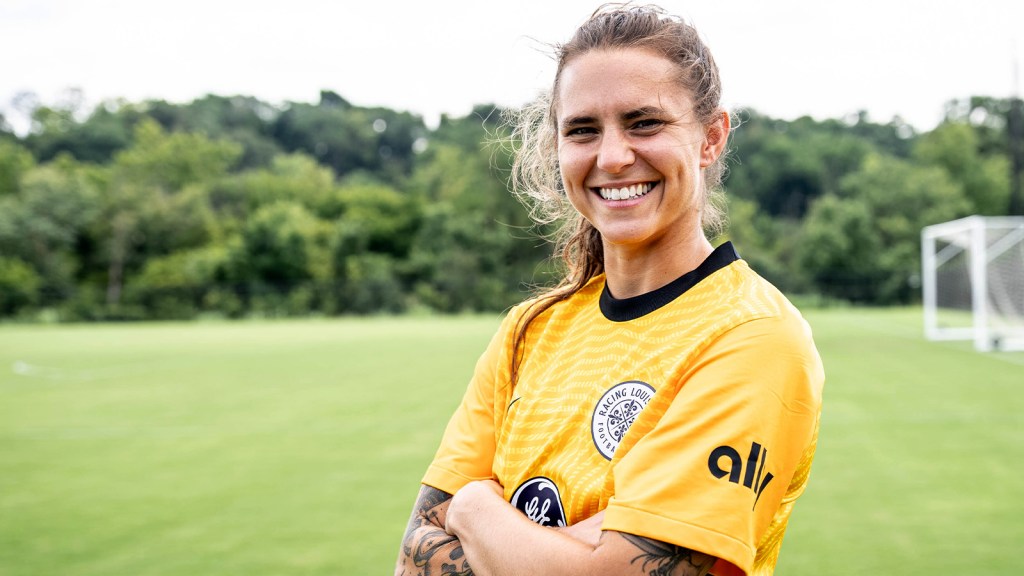 Racing Louisville FC added a fourth goalkeeper to its ranks, the club announced Monday, signing Kelsey Daugherty for an agreed upon transfer fee from Sweden's Djurgårdens IF.
Daugherty agreed to a deal running through the 2023 season. The 25-year-old made 35 appearances for Djurgårdens in Sweden's first division Damallsvenskan while accumulating 54 saves and 12 clean sheets since early 2021.
Daugherty joins the youngest goalkeeping corps in the NWSL led by 25-year-old Katie Lund, who has logged every minute for Racing between the posts this year. She's joined by rookies Jordyn Bloomer (24) and Hillary Beall (23).
"I've followed Kelsey for a couple of years," said Racing coach Kim Björkegren. "She has been on of the best goalkeepers in Damallsvenskan this season, and we are happy to have her here.
"This move will also us to give our rookie goalkeepers the opportunity to go on loan in the offseason. We believe a lot in both Hillary Beall and Jordyn Bloomer and want to see them continue to develop thanks to some game minutes."
Having previously played for Danish side Fortuna Hjørring in 2019, Daugherty made four UEFA Champions League appearances, registering two shutouts, before her club bowed out to eventual champion Olympique Lyon in the Round of 16. This will mark her second stint for an NWSL team after spending the 2020 Fall Series with the Chicago Red Stars.
"I am super excited to join the club," Daugherty said. "I think it's a step forward for me. I'm ready to see what I can do."
"I am very excited to add Kelsey to our goalkeeping corps," added Sergio Gonzalez, the club's goalkeepers coach. "She's a good goalkeeper with great experience over the past few seasons in Sweden and Denmark. Kelsey is a solid shot stopper and controls the space in front of her very well. Her work rate and experience will make our group even more competitive."
The Kennesaw, Georgia, native Daugherty attended the University of Alabama at Birmingham, where she was named 2018 Conference USA Goalkeeper of the Year.