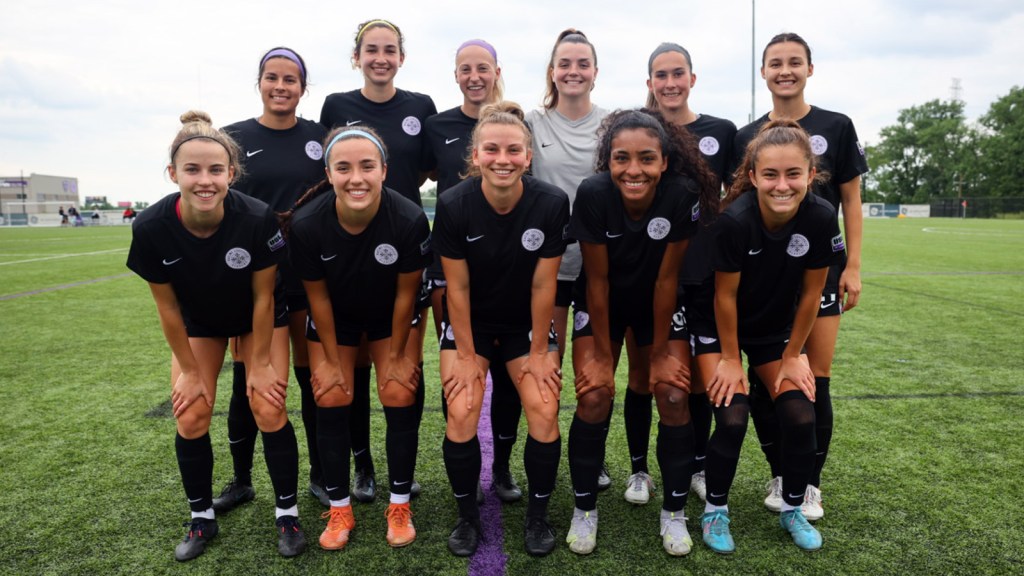 Four players scored Sunday as Racing Louisville FC's USL W League team bounced back from its only loss so far, defeating Flint City AFC by a 4-1 score at the Lynn Family Sports Vision & Training Center.
It was a short turnaround from Friday's loss to Indy Eleven, with a rebound performance improving Racing's squad — a pre-professional group composed of college and youth academy standouts — to 2-1-1 overall.
Academy star Ella Sanchez and the University of Louisville's Anouk Denton netted goals in the first half, while the University of North Carolina's Tessa Dellarose and UofL's Allison Whitfield scored in the second half.
Alexis Kufta offered the visitors' lone response about 10 minutes into the second half, with Flint City AFC in from Michigan as part of Racing's Great Lakes Division. All W League clubs will play 12 regular season games — Louisville's next one a 7 p.m. Wednesday matchup with Ohio's Kings Hammer FC, also at the Lynn Family Sports Vision & Training Center.
Home games are open to the public and free to attend. Visit RacingLouFC.com/WLeague for more information.