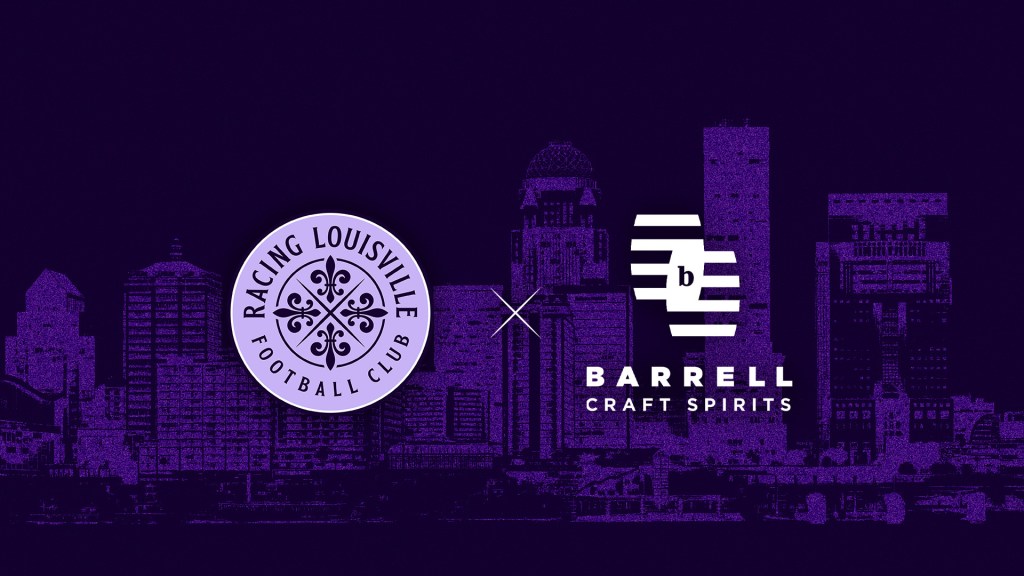 Barrell Craft Spirits has teamed up with Racing Louisville FC to give fans another reason to root for their club.
An official cornerstone partner of Racing Louisville, Barrell Craft will donate $100 for every Racing shot on goal through the season to the Boys & Girls Clubs of Kentuckiana.
Racing hosts the Houston Dash for its National Women's Soccer League regular-season home opener at 8 p.m. Saturday at Lynn Family Stadium. The team has already played two regular-season away games, accumulating $1,100 toward the fundraiser from 11 shots on goal.
"The shots on goal fundraiser is the perfect way for Barrell Craft Spirits to support both Racing Louisville and the Boys & Girls Clubs of Kentuckiana," said Joe Beatrice, the founder of Barrell Craft Spirits. "Our team is passionate about giving back, and this is a win-win for the local community."
Barrell Craft Spirits is a Louisville-based, award-winning independent blender and bottler of unique aged and cask-strength-sourced whiskey and rum spirits that is recognized for its blending expertise. The company selects and blends products that explore different distillation methods, barrels and aging environments and bottles them at cask strength.
In addition to being available on store shelves across the country, Barrell Craft Spirits are also sold at Lynn Family Stadium during Racing home games.
"As a forward, I think the shots on goal initiative is an amazing idea," said Racing Louisville's Emina Ekic, who has three shots on goal through the first two matches of the season. "It's a push for us to create more attacking chances to benefit a greater good, which in return will only generate better performances for the team. I love that my job will have a direct impact on the community. Thank you to Barrell Craft Spirits for teaming up with Racing and running with us!"
To count as a shot on goal, the shot must result in either a goal or save by the opposing team's goalkeeper. Racing tried 67 shots on goal in its inaugural 2021 season but features a ramped-up attack this year as the club competes for a spot in the 2022 NWSL playoffs.