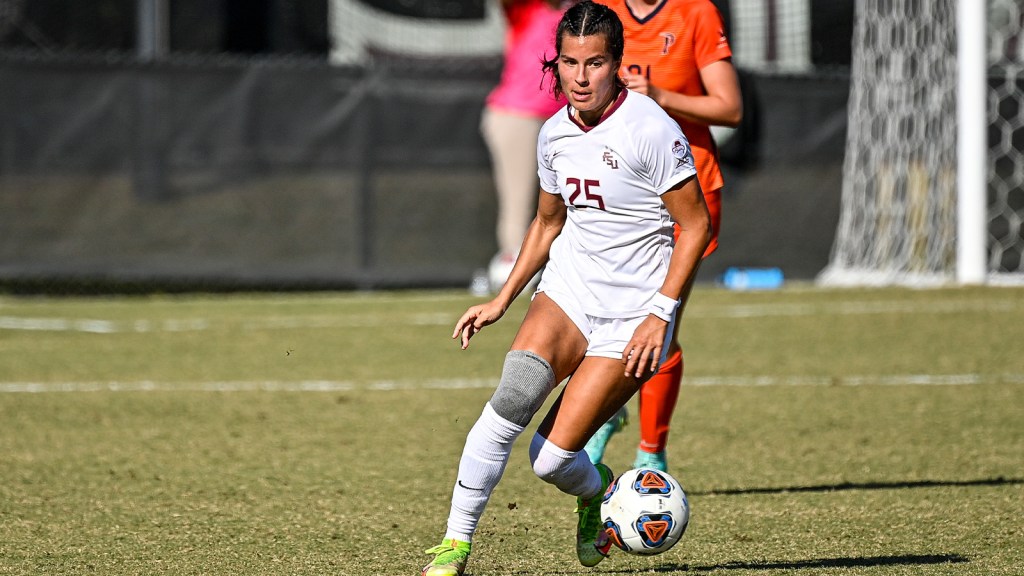 Racing Louisville FC on Wednesday announced a roster for its inaugural USL W League season as the nation's premier pre-professional women's soccer circuit nears kickoff.
Including eight current or former Racing youth academy players and nearly collegiate athletes, the squad will be coached by an all-female technical staff led by Kincaid Schmidt. Racing opens its 12-game W League regular season on Thursday, May 12, at Detroit City FC.
Home W League games will be open to the public and free to attend at the Lynn Family Sports Vision & Training Center, 801 Edith Road. Select away games — among them the opener at Detroit — will be streamed live via ElevenSports.com.
"We are very proud of the group of young women who will be joining us this summer," Schmidt said. "With the help of the first-team staff and our Racing Academy directors, we have recruited top collegiate and post-collegiate players from around the country and blended them with our youth academy players to create a highly competitive roster.
"This team will have the ability to compete with anyone in the league, and we can't wait to get on the field next week."
Racing's W League roster features rising stars in the sport such as center back Emily Madril, the potential No. 1 pick in next year's National Women's Soccer League draft. Madril is a former Florida State University teammate of Racing first team and U.S. Women's National Team midfielder Jaelin Howell. Two other Seminoles standouts, midfielders Clara Robbins and Jenna Nighswonger, are also on the roster fresh off Florida State's second national title in four years.
A number of current or former University of Louisville players also made the roster. U of L captains Sarah Hernandez and Maisie Whitsett, who form the Cardinals' center-back tandem, will play along with standout fullback Anouk Denton. Fullback Allison Whitfield, a former Manual High and U of L teammate of Racing pro Emina Ekic, completed a long recovery process from a knee injury and will suit up this summer.
In total, 17 colleges and universities competing across numerous NCAA levels will be represented this summer by Racing's W League team. Ballard High School star Ella Sanchez, meanwhile, leads the group of academy standouts on the roster. 
This past January, Racing announced itself as the first W League member with a National Women's Soccer League team at the top of its developmental pyramid. Club president James O'Connor said joining the W League assists Racing in its path-to-pro mission.
With more than 35 teams signed on, the W League has a goal to form the next generation of women's talent both on and off the field, enhancing the player pipeline between college and the pro ranks. It also strives to use women's soccer as a force for societal good by creating a national platform to increase opportunity, gender equity and career development.
Louisville native Libby Stout will serve as Racing's W League assistant coach with Kiley Polk, another local, the team administrator. The USL slotted Louisville in a Great Lakes division against teams from Indiana, Ohio and Michigan. Regular-season play runs through July 9 with eight of 43 clubs advancing to the W League playoffs.
For more information, including the full schedule and division breakdown, visit RacingLouFC.com/WLeague.
Racing Louisville's 2022 W League roster (club/college)
Goalkeepers (3): Macy Enneking (Iowa), Morgan Messner (Penn State), Shelby Smith (Racing Academy/Bellarmine)
Defenders (12): Isabella Beletic (Incarnate Word), Samantha Cary (Iowa), Ashley Cathro (Illinois), Cierra Collins (Mississippi State), Tessa Dellarose (North Carolina), Anouk Denton (Louisville), Sarah Hernandez (Louisville), Audrey King (Racing Academy), Emily Madril (Florida State), Maddie Reed (Xavier), Allison Whitfield (Louisville), Maisie Whitsett (Louisville)
Midfielders (12): Brooke Dawahare (Racing Academy), Mallory Glass (Racing Academy), Kendal Guzzardo (Racing Academy/Cincinnati), Mia Hollingsworth (Lee University), Jenna Nighswonger (Florida State), Kendra Pasquale (Illinois), Clara Robbins (Florida State), Kaitlyn Rowlett (Racing Academy/Eastern Kentucky), Ella Sanchez (Racing Academy), Kacey Smekrud (College of Charleston), Autumn Weeks (Louisville), Savina Zamborini (Louisville)
Forwards (7): Morgan Bentley (Louisville) Emily Bollman (Western Illinois), Caitlin Chase (Racing Academy), Katie Erwin (Western Kentucky), Allie George (Virginia Tech), Mackenzie Tucker (Cincinnati), Patricia Ward (Louisville)