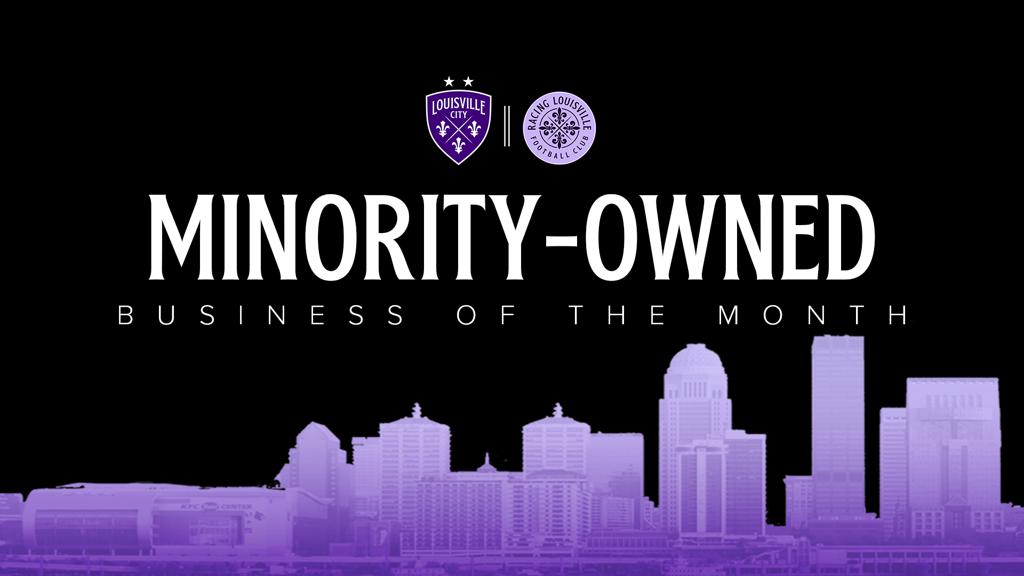 Soccer Holdings' Diversity, Inclusion and Opportunity Committee will throughout the season name a Minority-Owned Business of the Month to assist with sustained change and support in our community.
Submissions through the link below are due by the first day of the month [i.e. Apr 1] for consideration for the following month. Businesses need not re-apply each month.
For more information, contact Pat Denbow, a committee member and also Soccer Holdings' senior director of partnership strategy.
Winners will receive:
Social Media spotlights announcing them
Inclusion on LouCity.com and RacingLouFC.com
For game days during their month:
– 4 tickets to a LouCity home game and 4 tickets to a Racing home game
– Exposure on LED boards during warm-ups
– Exposure on LED boards in game
– Video board graphic and read during pregame
– Inclusion in game day e-blast